Installation Electrician/Maintenance Electrician Apprenticeship Level 3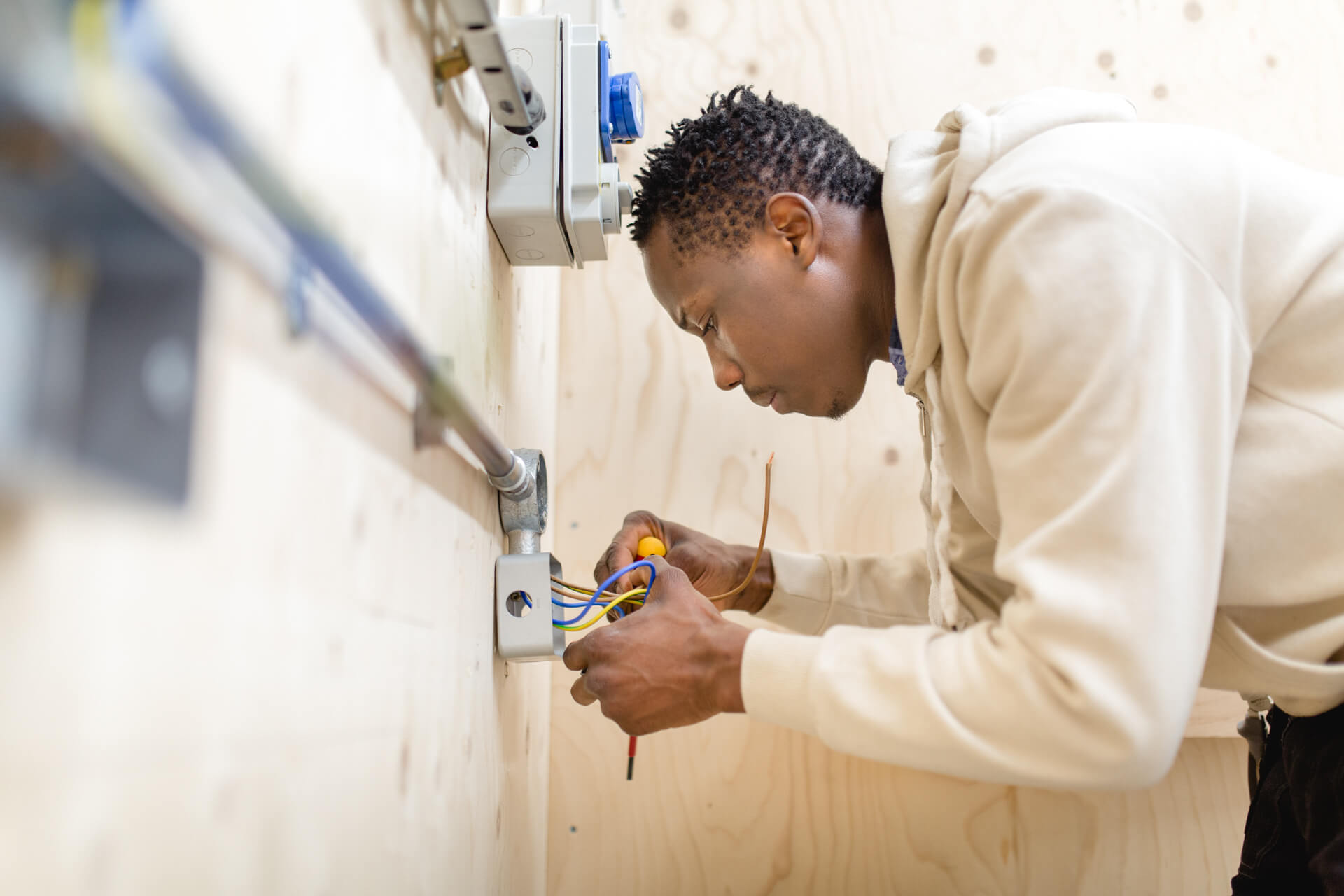 Electricians install, maintain and repair electrical systems in industrial, commercial and domestic environments. Electricians might work in both indoor and outdoor settings. Electrical equipment and systems include switchboards, motors, cables, fuses, heating, lighting, air conditioning and metering equipment, as well as crime and fire alarm systems and renewable energy technologies. They are able to work on their own proficiently and work without immediate supervision in the most efficient and economical manner.
Installation electricians work on the installation, testing, commissioning and maintenance of low voltage electrical and electronic devices and appliances.
Maintenance electricians work on the maintenance of electrical and electronic installations, including automated production systems. Duties include the supervision of the equipment, its maintenance and necessary repairs.
Apprentices will attend college on a day release basis.