Apprenticeship information for employers
What are apprenticeships?
Apprenticeships are work-based programmes which allow students to work with employers to develop their skills while gaining a nationally recognised qualification. These hands-on programmes are created based on employer demands, enabling apprentices to improve their abilities to match employer requirements. All employers pay a wage to apprentices and are committed to their progression.
We support businesses with multiple aspects of apprenticeship recruitment, including: writing job descriptions, advertising your opportunities on national job boards, sifting applications based on your specifications, supporting you with the paperwork for funding and more.
Training takes place during work and at college. The main benefits of apprenticeships include:
All programmes are crafted based on local employer demands
The skills developed during apprenticeships are matched to each employers' needs
Apprentices can bring a wealth of vocational experience from studying at Harrogate College
We provide Intermediate, Advanced and Higher apprenticeships in areas including:
Minimum wages from 1 April 2020
| | | | | | |
| --- | --- | --- | --- | --- | --- |
| Year | 25 and over | 21 to 24 | 18 to 20 | Under 18 | Apprentice |
| April 2020 (current rate) | £8.72 | £8.20 | £6.45 | £4.55 | £4.15 |
Apprentices are entitled to the apprentice rate if they're either:
Aged under 19.
Aged 19 or over and in the first year of their apprenticeship.
If you'd be interested in working with us to run an apprenticeship, please contact the team on apprenticeships@harrogate.ac.uk.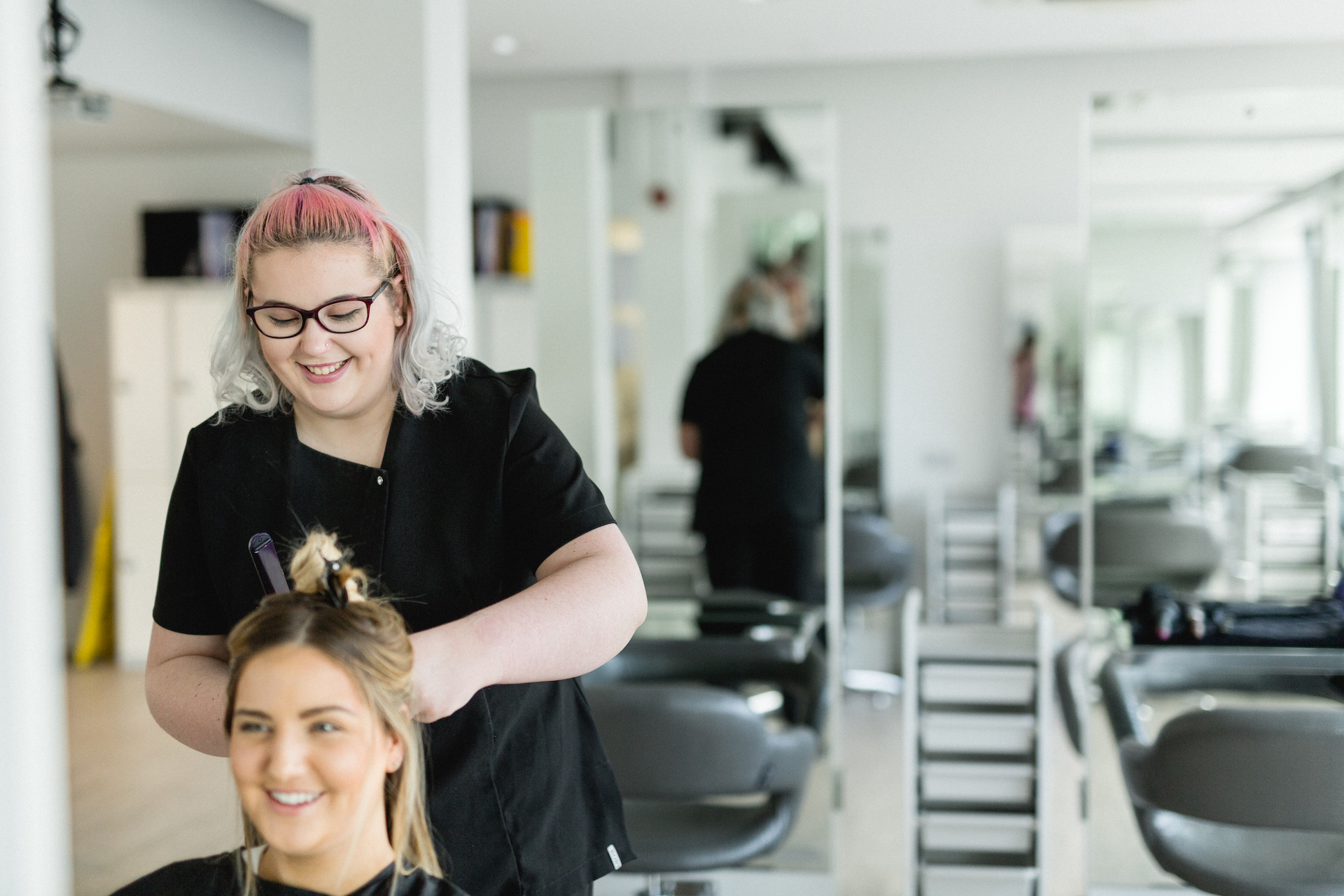 If you have any questions regarding apprenticeships, please email a member of our team at  apprenticeships@harrogate.ac.uk.
Levels of apprenticeships
Intermediate apprenticeships
Intermediate apprenticeships are allocated to junior roles within a company and involve teaching candidates the basic skills and knowledge required to progress within their chosen field. Examples include an admin assistant, junior hair stylist or commis chef.
Advanced apprenticeships
Advanced apprenticeships develop the skills acquired from an intermediate apprenticeship. These programmes specialise the candidate's knowledge of the industry and are suitable for those who have previously completed an apprenticeship or have been within their job role for some time. Examples include a software developer, chef de partie or electrical engineer.
Higher apprenticeships
Higher apprenticeships are suitable for those in senior roles within a company who wish to develop their skills further to progress. These apprenticeships are equivalent to a foundation degree or HND. Examples include an apprentice teacher, lab technician or project manager.
Degree apprenticeships
Degree or master's degree apprenticeships are for those who want to be a specialist with their field or work in a senior position within a company. These apprenticeships typically involve the undertaking of an under/postgraduate qualification. Examples include a managing director, laboratory scientist or HE lecturer.
For more information on apprenticeships,
call 0142 387 9466 or
email apprenticeships@harrogate.ac.uk.
Related pages