AAT Advanced Diploma in Accounting
The AAT Advanced Diploma in Accounting offers technical training in accounting and is ideal for anyone wishing to pursue a career in accountancy or finance.
The purpose of the course is to provide students with the specialist knowledge and skills required for progressing either to employment in an accounting or finance role, or to enable progression to further study in accountancy and finance. This qualification is suitable for both school leavers and adults returning to work or wishing to change career.
Entry Requirements : Minimum of 2 GCSEs graded level 4 or above in English & Maths.
Start Dates
Cost

£2573

Exam Fee

£0.00

When

05/01/2021

Duration

1 Year

Level

Level 3

Attendance

Part Time

Days

Tuesday

Times

9:30am - 4:30pm
Cost

£2,573

Exam Fee

£0.00

When

04/01/2021

Duration

1 Year

Level

Level 3

Attendance

Full Time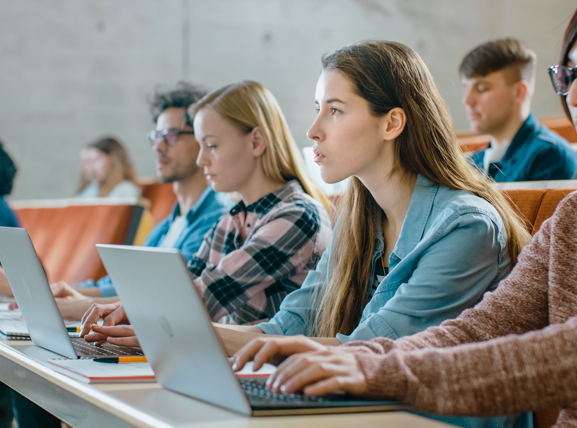 The qualification is suitable for those who have completed the AAT Foundation Certificate in Accounting or the AAT Foundation Diploma in Accounting and Business, or who have already started working in finance and who have a wish to attain formal recognition of their skills.
There are 6 compulsory units which are assessed by a mix of Computer Based Exams (CBA) and a Synoptic assessment which draws on and assesses knowledge and understanding from across the qualification:
Advanced Bookkeeping – CBA & Synoptic Final Accounts Preparation – CBA & Synoptic Management Accounting – CBA & Synoptic Indirect Tax – CBA & Synoptic Ethics for Accountants – Synoptic assessment only Spread sheets for Accounting – Synoptic assessment only.
All exams are set and marked by the AAT at times set by the college for the CBA and the AAT for the Synoptic Assessment. An overall grade will be awarded to the student on completion of the course (Pass, Merit or Distinction).
The accountancy skills attained through the successful completion of this qualification will enable a student to seek employment with confidence, and/or to progress to the next level of learning. A student completing this qualification will develop skills including mastery of complex financial processes, including final accounts for a sole trader and partnerships, reports and returns, spread sheet use for accountants, VAT returns and professional ethics.
The AAT Advanced Diploma in Accounting provides progression opportunities to further AAT qualifications and a choice of great careers, including progression onto:- – AAT Professional Diploma in Accounting – A route to HE
Skills developed and honed through this qualification can lead to employment as: – an accounts assistant – an accounts payable and expenses supervisor – an assistant accountant – a corporate recovery analyst – a credit controller – a finance assistant/officer – an indirect tax manager – a payroll supervisor – a senior bookkeeper – a tax assistant.