Media Makeup Level 3
This qualification will provide you with the knowledge, understanding and skills to work competently media make-up artist specialising in make-up.
Cost

Funded

Exam Fee

£36.00

When

14/09/2020

Duration

1 Year

Level

Level 3

Attendance

Full Time

Days

Various Days

Times

6pm - 9pm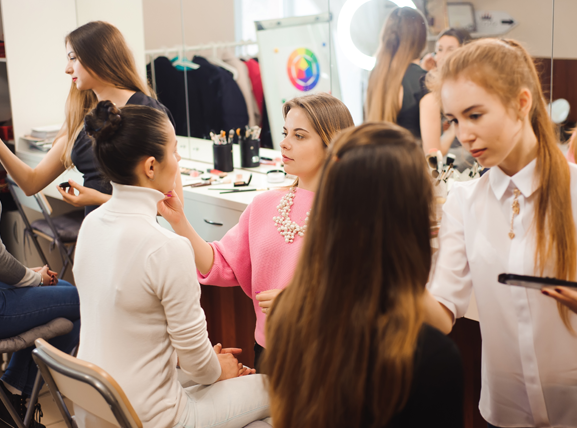 Throughout this qualification you will monitor procedures to safely control work operations, contribute to the planning and implementation of promotional activities, design and create fashion and photographic make-up and provide specialist skin camouflage services. Alongside this you will also develop your practical skills and media makeup techniques. Learning to use latex, liquid blood and other coloured cosmetics to create different character and casualty effects. You will also learn about applying small prosthetic pieces such as ear tips, chins and noses.
Students need to have successfully completed Beauty Therapy Level 2 or Hairdressing Level 2 and have achieved a grade 4 in GCSE Math and English or the willingness to undertake Math and English study at college alongside their study programme