Foundation Degree Biomedical and Pharmaceutical Sciences
The programme is broad-based and industrially relevant, covering many aspects of biological and chemical sciences. It is taught almost entirely in laboratories and features a very large amount of hands-on experience of practical science.
About the course
Students will learn about scientific concepts related to the human body, diseases and drugs and then explore these ideas further through practical laboratory investigations. The practical work will build confidence in working in a laboratory environment and give students the opportunity to develop skills in using a wide range of equipment and scientific instruments, performing standard operations that are common in current industries in the chemical science or bioscience sectors. 
This course would suit anyone who has some basic knowledge (either through study or work) of biology or chemistry and would like to find out more about how:
the human body works

diseases are caused and can be treated

microorganisms are used in the production of medicines and other useful chemicals

drugs interact with our bodies 

understanding the biology and chemistry of drugs enables us to design better medicines.
The course was developed in order to close a skills gap as identified by the Leeds Local Enterprise Partnership. The course was written after consultation with a number of local employers, who informed teaching, content and assessment methods. We have formed close links with other employers and continued to elicit feedback on how well the course prepares graduates for employment. Teaching is delivered in purpose-built laboratories with industry-standard equipment and is designed to develop the key skills and knowledge demanded by employers.
The course is delivered in purpose-built laboratories in the Harrogate College. Our recently installed science laboratories provide effective working spaces with work benches and modern equipment, to replicate a realistic working environment.
For all relevant policies and procedures and other relevant documents please see the University Centre Leeds website here.
This is a University Centre Leeds course, validated by Leeds City College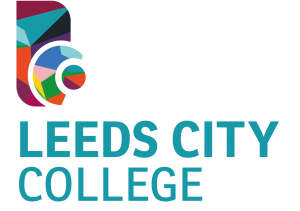 Cost

£7,950 Full Time (per academic year)

Exam Fee
When

September 2021

Duration

2 years

Level

Level 4

Attendance

Full Time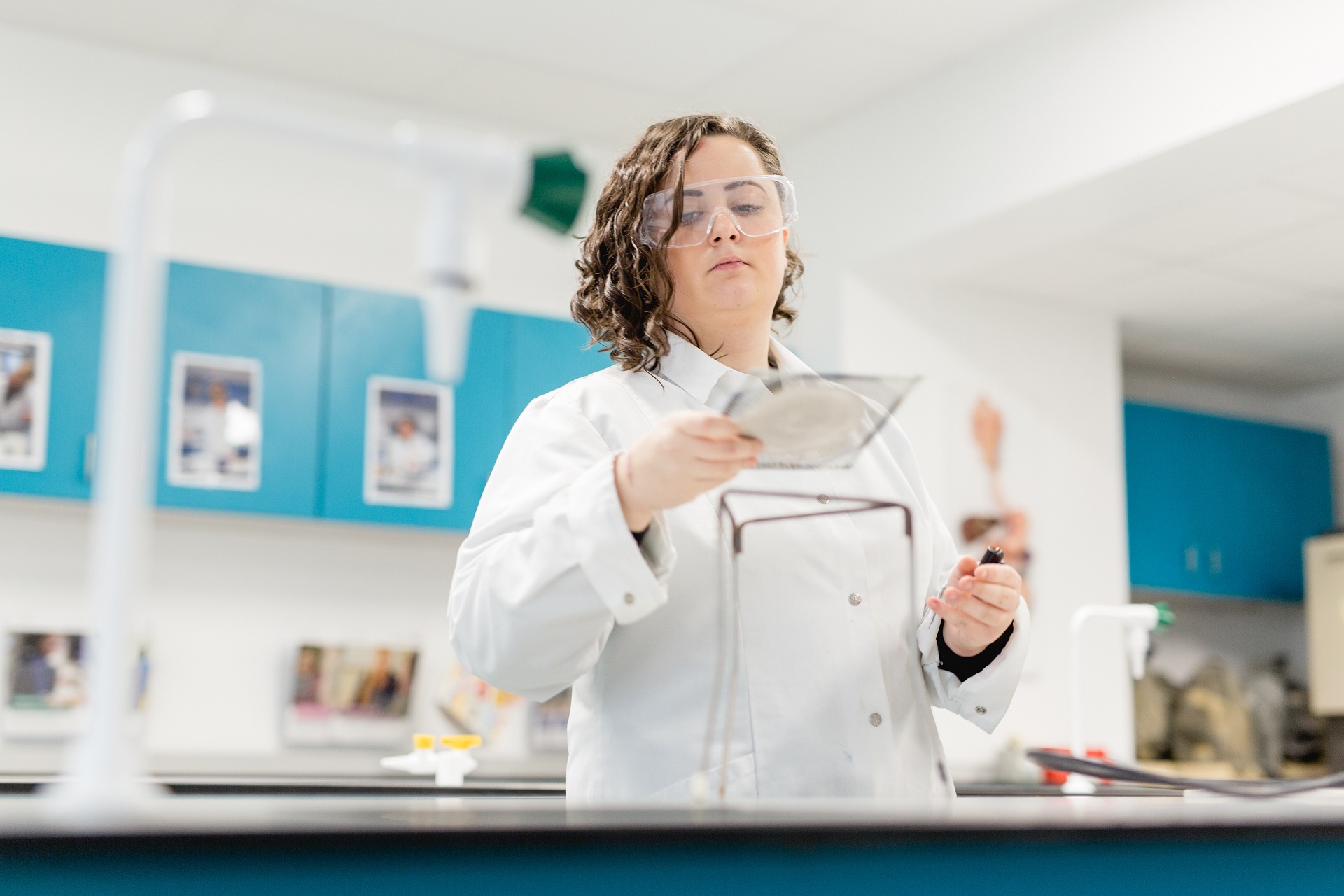 Modules may include
Throughout this course you will:
Have the opportunity to design and conduct your own research project.

Gain an understanding and appreciation of the chemistry and biochemistry of drug molecules: their design, synthesis and behaviour in the body

Develop a multidisciplinary understanding of the science of human life, health and disease at the molecular, cellular, system, organismal and environmental level.

Learn about microbial processes and applications, including the opportunities for humans to exploit and benefit from these.
Level 4
Core modules:
Personal and professional development

Integrated biomolecular science

Integrated practical skills

Mathematics
Option Modules:
Physiology and pathology

Physical, inorganic and organic chemistry

Biochemical processes

Organic chemistry
Level 5
Core modules:
Microbiology & biotechnology

Pharmacology & therapeutics

Work related learning

Scientific investigation
Option Modules:
Immunology

Genetics

Medicinal chemistry

Biomaterials and solid state chemistry
Throughout this course you will:
Learn new skills that will enhance your employability in the science sector.

Have access to labs and a large range of specialist equipment including those for working with infra-red analysis, UV spectrophotometry, gas chromatography, microbiology, tissue culture, and genetic engineering for example. 

Learn to work independently and safely in a busy laboratory environment and develop skills that are relevant to many scientific industries.

Develop analytical and practical skills involving the use of a wide range of laboratory equipment and techniques as well as methods of scientific data collection, storage and processing.  

Become technically competent in common laboratory procedures, learn to manage your own time and work in teams with professionalism

Design and manage your own research project – using the laboratory to conduct experiments to investigate a topic that you are interested in. 

Use experiences to improve your performance through reflective practice.
There will be regular short practice assessment activities (in the form of regular quizzes and tests) with feedback provided to guide your progress and development. Pair and small group activities will be regularly used in all modules, allowing you to improve communication and teamwork skills. Giving short oral and poster presentations will increase your confidence in speaking and presenting.
Preparation for practical activities will be available in the form of virtual experiments in which online feedback is instantly available. Real and simulated practical activities will also provide data and you will be given guidance on how to collect and process high quality data, and how to use it to form conclusions.
Modules will be formally assessed and graded through a range of methods, including traditional examinations, laboratory activities, problem-based group projects, oral and poster presentations, case-studies, research projects and essays.
This range of activities provides the opportunity for everyone to demonstrate the knowledge and skills that they have acquired throughout the course of their studies. The mix of practical and written assessments will provide evidence to employers of the level of laboratory skills and other abilities (such as teamwork, communication skills, ethical integrity, etc.), whilst also enabling you to demonstrate the theoretical knowledge and academic skills that you have developed.
All of the necessary chemicals and equipment (including personal safety items such as lab coats and safety glasses) will be provided at no additional cost.
Graduates should be able to apply for a number of careers regardless of which options they have taken. Example areas include: NHS careers, teaching, food safety, technical support roles in academic, government or private laboratories, specialist scientific sales and marketing. Recent graduates have progressed to careers such as Assistant Research Practitioner at the Manchester Eye Hospital, laboratory work for a global company specialising in clinical trials, a neurology technician in the NHS as well as roles in the teaching and legal professions. Many of our graduates go on to further study such as masters in Physician Associate Studies, Medical Microbiology, Paramedic Science, Cognitive Neuroscience, Medical Biochemistry, Clinical Embryology and Assisted Reproduction Technology, Cardiology and Biopharmacy. Graduates have also gone on to study PhDs in scientific research.
Typical areas that our graduates find employment in includes:
NHS (both laboratory and non-laboratory based work)

Laboratory research posts

Laboratory technical posts (academic and industry)

Hospital research assistant positions

Paramedicine

Commercial laboratory-based companies

Specialist sales work

Legal work such as intellectual property law

Teaching (in schools, colleges and in Higher Education) after completion of additional qualifications.
For those wishing to go on to postgraduate study, the BSc is accepted for entry to a wide range of courses such as PGCEs, Diplomas, Masters and PhDs.
For all relevant policies and procedures and other relevant documents please see the University Centre Leeds website here.
A typical offer is likely to consist of:
A Levels: 2xD grades one of which to be in a relevant subject.
BTEC Level 3 Diploma or Extended Diploma: MP, MPP grade in relevant subjects.
Access to HE Diploma: Overall pass with 60 credits, with 24 credits to be at a Merit grade in a relevant subject.
GCSE English (Desirable): English Language Grade C or above (grade 4 for those sitting their GCSE from 2017 onwards). Key Skills Level 2, Functional Skills Level 2 and the Certificate in Adult Literacy are accepted in place of GCSEs.
GCSE Maths (Desirable): Maths Grade C or above (grade 4 for those sitting their GCSE from 2017 onwards). Key Skills Level 2, Functional Skills Level 2 and the Certificate in Adult Numeracy are accepted in place of GCSEs.
IELTS: IELTS 6.0 with no less than 5.5 in any component.
International qualifications: International qualifications will be assessed against these criteria
Mature applicants: Harrogate College welcomes applications from mature* applicants who may not have met the academic criteria, but who can demonstrate a wealth of experience in their chosen field. Candidates in this category and otherwise are likely to be interviewed to assess their suitability for the course and may be asked to provide a portfolio of evidence to support their application.
*21 years and over at the start of the course.
RPLclaims: The course structure actively supports claims for Recognition of Prior Certified Learning (RPCL) or Recognition of Prior Experiential Learning (RPEL).
Interviews / audition: A successful interview may be required.