Foundation Degree Graphic Design and Illustration
Transform your ideas into creative designs and illustrations with our entrepreneurial programme. Our Graphic Design and Illustration degree allows you to harness your creative talent and take advantage of networking opportunities to develop a professional design business.
Our foundation degree broadens your knowledge of graphic design and illustration and teaches you the techniques and skills needed to forge a creative career. This programme will focus on a range of graphic techniques such as illustration and typography. You will also learn how to communicate visually with an audience.
Our handpicked modules develop your employability skills as well as providing you with plenty of opportunities to captivate a crowd. You'll work with designers, gallerists, and curators, sell your work, promote yourself, and develop media campaigns, in a programme designed to meet the demands of the creative industry.
While studying with us, you'll leverage our excellent industry links to develop your work, enter competitions, and work on client projects. You'll also produce a sustained body of graphic design or illustration work which will be displayed as part of a public exhibition.
For all relevant policies and procedures and other relevant documents please see the University Centre Leeds website here.
This is a University Centre Leeds course, validated by Leeds City College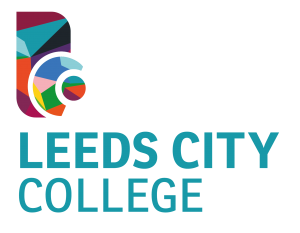 Cost

£7,950 (per academic year)

Exam Fee
When

September 2020

Duration

2 Years

Level

Foundation Degree

Attendance

Full Time
Modules may include:
Year 1 – Level 4 modules:
Drawing
Graphic Design and Illustration 101
Layout
Professional Practice
Typography
Visual Communication
Year 2 – Level 5 modules:
Collaboration
Extended Project
Experimental Practice
Live Brief
Creating practical work
Developing your creative practice
Design and Illustration skills development
Entrepreneurial skills.
Developing a professional network and industry links.
Marketing and promotion.
Critical thinking.
Creative and technical skills appropriate to your practice.
Mentoring by industry professionals.
The opportunity to work collaboratively on ideas and creative projects.
To gain experience working on live work-based projects.
Understanding the mechanics of the creative industry
At level 4 and 5 assessment is through a variety of forms linked to industry standards and professional practice which can include the production of a portfolio of practical work, diarised logs, pitches, presentations, delivery of workshops and written essays.
A typical offer would normally be made up of appropriate level 3 qualifications, such as full A levels or BTEC L3 Diploma. This could be translated as 2 x D at A level, or a Merit profile in a relevant BTEC National Diploma/Certificate, together with 5 of GCSE grades at C or above including English (Maths isn't required). However, factors such as previous experience and performance at interview can support the application.
We welcome applications from mature candidates who may not have met the academic criteria, but can demonstrate experience in their chosen field of art practice. Candidates in this category and otherwise are will be interviewed to assess their suitability for the course and asked to provide a portfolio of evidence to support their application. In the absence of formal learning qualifications applications are welcomed from persons who can demonstrate relevant work experience, including work in a voluntary capacity. The course structure actively supports claims for Accreditation of Prior Certified Learning (APCL) and Accreditation of Prior Experiential Learning (APEL).
International qualifications will be assessed against these criteria. Speakers of other languages will need to possess an IELTS band score of 6.0 (with no-less than 5.5 in any one element) or a recognised English Level 2 qualification.
All students are to present a portfolio and supporting academic text. This is undertaken during an interview or correspondence for distance applicants.
Students on the course will be expected to experience work related learning as part of the programme of study. Notional hours of approximately 30 hours will be logged through a WRL blog.
Progression may include a top-up degree or moving into relevant employment.
Job opportunities may include:
Creative director
Advertising art director
Layout designer
Animator
Printmaker
Freelance designer
There are additional costs associated with the practical elements of this programme, which may include:
Art materials
Printing
Framing and display of work
Optional trips and visits
These costs will be led by the nature of the work that you produce, however you will be expected to meet the costs of production of your projects.