Harrogate College is open and we're following government COVID-19 advice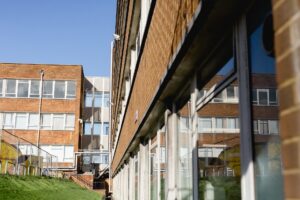 Our college campus continues to remain open following government COVID-19 advice and restrictions. This means our students can continue their education, building upon their knowledge and skills for the future.
We have procedures in place that mean we've been open continuously since the summer. This includes additional hand sanitiser stations throughout our campuses, so you can keep your hands clean. In every classroom, there are also cleaning packs to wipe down shared equipment before and after use.
We're asking everyone to wear a face covering (unless they're unable to) and to keep 2 metres apart. We're encouraging everyone to be kind and supportive to each other too.
To keep us all safe, we have a successful zone and 'bubble' system. The college has been divided into different areas (zones) with students allocated to an entrance and a zone where they remain with their group (bubble). When positive COVID-19 cases have been identified, these 'bubbles' are closed for 14 days and the members stay at home. Due to the college's blended learning model, students can continue to learn online. Thanks to everyone's support, this system has been a real success
We can all help to reduce the COVID-19 infection rate by:
Limiting the number of people from outside our households we come into contact with
Making space and staying 2m from people outside our households or support bubble
Washing hands regularly and for 20 seconds
Covering faces in enclosed spaces
Isolating when advised to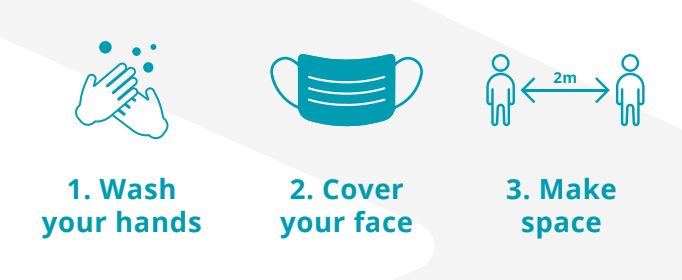 Our NHS services are extremely busy at this time and it's important that anyone who experiences any of the main symptoms of COVID-19 stays at home. These symptoms include a new, continuous cough, high temperature, loss or change to your sense of taste or smell.
Please contact us on 01423 879466 or email us if you have any questions contact@harrogate-college.ac.uk.