Creative students dazzle local audiences at final year show 
Two students studying a Master's degree in Creative Practice at Harrogate College have wowed members of the community at their final year exhibition.
Presenting their work at Hopewell Studios in Knaresborough, Gill Owen and Helen Hopper showcased their journey of studying at Harrogate College.
Friends, family and guests were invited to attend the show, alongside the Mayor of Harrogate, Trevor Chapman, and his wife.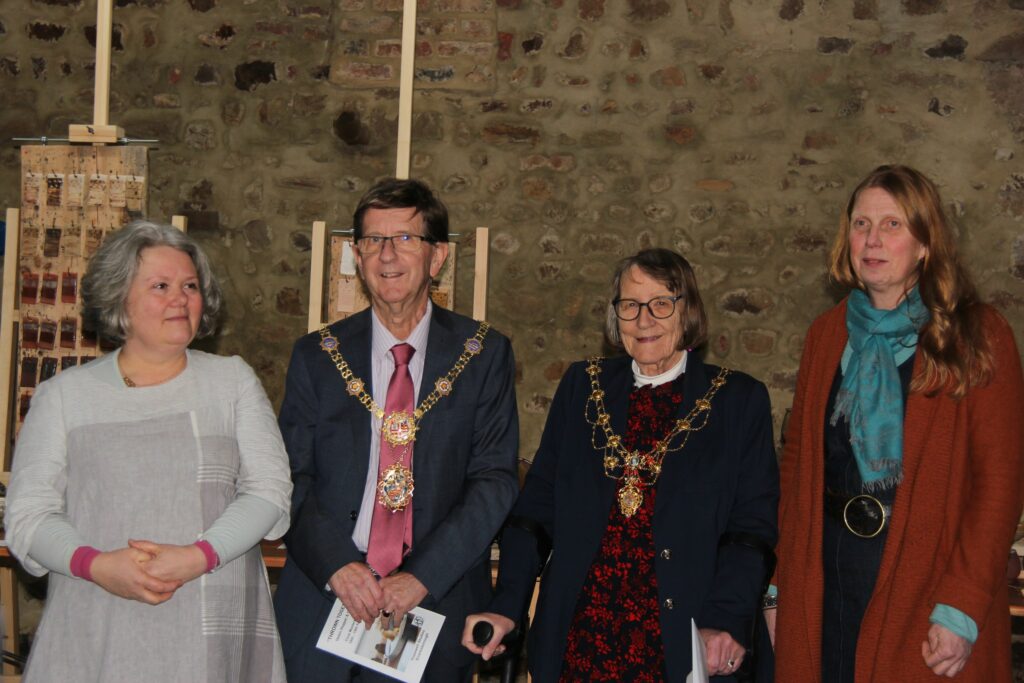 The exhibition, named 'Thrown Together' tells a story of two adult learners who started their journey with a day course at the college, where they decided to broaden their subject knowledge and technical ability. Due to their infectious enthusiasm and undeniable talent, they both secured places on the Creative Practice MA.
Self-guided research was at the heart of the programme, which allowed Gill and Helen to follow their interests and challenge their own methods of practice. While both studying ceramics, they focused on different aspects and disciplines within the diverse field.
Gill focused her work on sustainable and locally-sourced materials, producing hand thrown forms.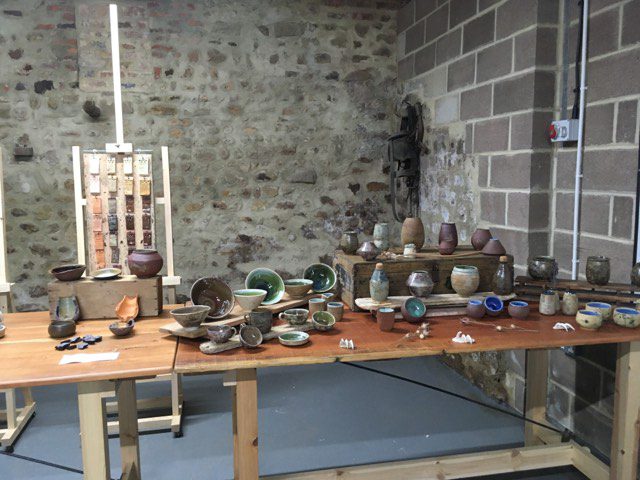 "Although the past few years have been difficult and challenging due to the pandemic, which forced us to adapt and refocus on many occasions, the course has been an incredibly rewarding experience. We've experimented in different creative media with skilled tutors in the field of printmaking and photography, alongside our ceramics research.
"We have learnt a great deal about ourselves, each other and the generosity of the pottery community and their craft."
Helen focused her work on the sculpture and manipulation of the thrown form.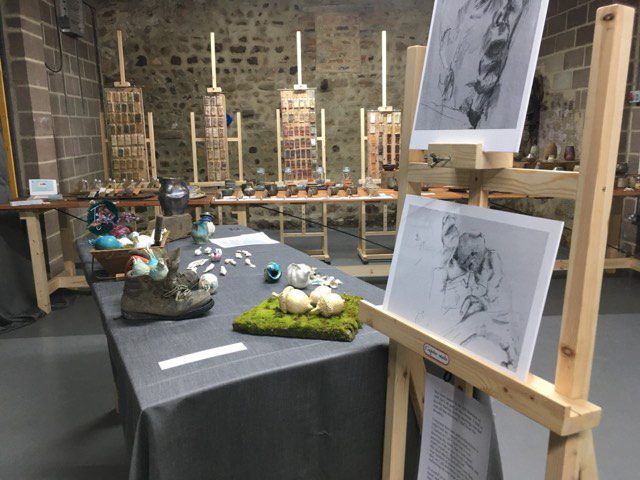 The final year show was an inspiring celebration of their work, research and what has developed into a great friendship.
Now their studies are complete, Gill has taken on the role of technician in the college's ceramics department, while Helen is considering further development of her practice in exploring glass.
The pair have also set up their own studio space at Spa Studios.