Our Vision
Harrogate College is committed to sustainability and providing for a greener, fairer future, to reducing its carbon footprint and has set one of its strategic priorities to be a Net Zero Carbon College. Our district is leading the way in becoming Carbon Neutral. North Yorkshire Council has pledged to have a net zero carbon economy by 2030. The district hosts pioneering industries in renewables, housing, heating and more. Harrogate College sits within this district to serve its community, and provide the skills needed for the future of sustainable jobs.
Harrogate College has embedded the United Nations 17 Sustainable Development Goals into its whole curriculum to enhance our learners' global citizenship competencies and prepare them for the challenges and opportunities of the 21st century. It also inspires them to take action and contribute to sustainable development in their own communities and beyond.
Infographic by United Nations 17 Sustainable Development Goals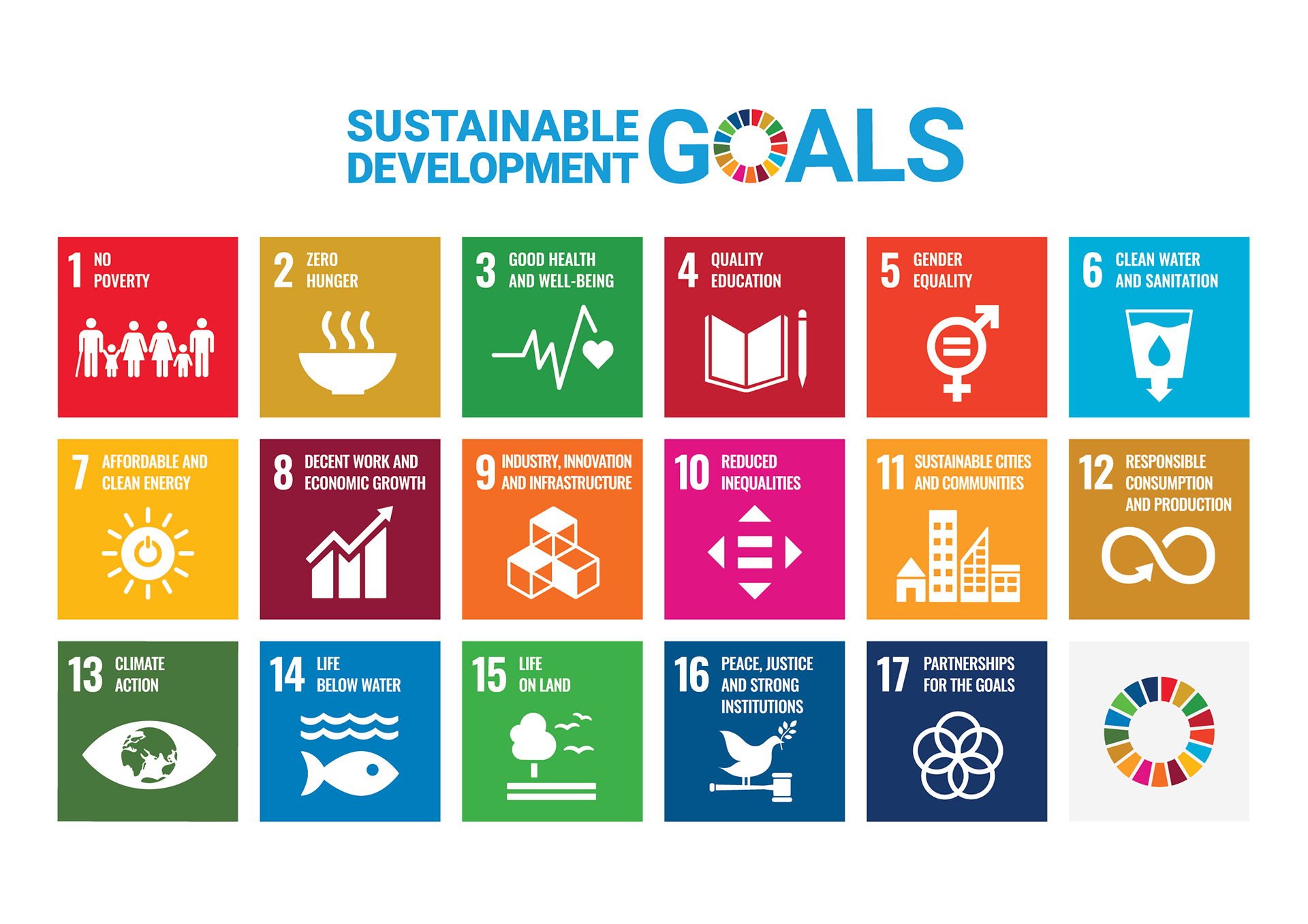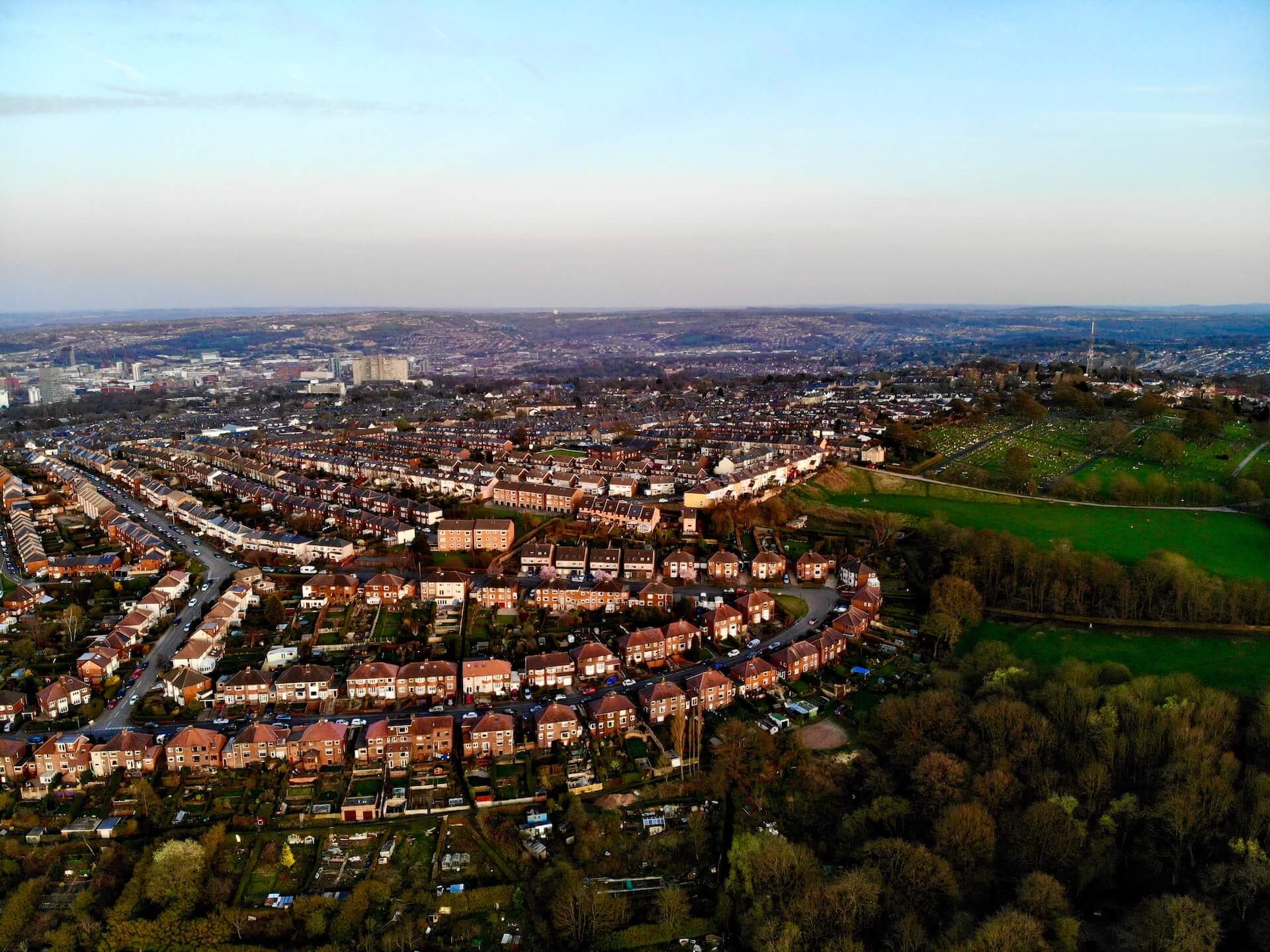 Sustainability Month
In March 2023, we held a successful second Sustainable Month, teaming up with different groups and businesses to promote sustainability. Partnering with local employers is key for our commitment to providing the green skills training that our district needs. Read more about our "Green Month 2023: A new milestone in promoting sustainability".
Examples of activities that have taken place over this years:
Hosting a Retrofit for Homeowners evening with Zero Carbon Harrogate, which was very well attended.
Raising awareness of food waste issues by bringing in the NY Rotters to engage students in their Love Food, Hate Waste campaign.
Hosting a cross college Fashion Show with the theme of sustainability, which involved students from art, hair, beauty, hospitality and joinery to help raise awareness of green issues. We were thrilled to see so many local businesses support our Sustainability Show by donating prizes.
All staff and students have completed 'Carbon Literacy' training.
Sustainable dishes were on the menu in the canteen.
Work has continued in the Garden of Sanctuary including the planting of vegetables.
Hospitality students held a Yorkshire Sustainable Street Food Showcase in conjunction with Harlow Carr.
Harrogate College took part in the Planet Earth Games and received a special mention.This included work with Harrogate Council where students went out to build paths in local woodland.
Sustainability Performance & Achievements
Harrogate College is self-assessed to be rated Established on the Climate Road Map
Harrogate College has been ranked by the National Union of Students (NUS) and Students organising for Sustainability (SOS) in their Carbon Targets as a "leading" educational institution
Harrogate College was a finalist in the Green Gown Awards 2022 which recognise the exceptional sustainability initiatives being undertaken by universities and colleges across the world
Harrogate College was delighted to win the Sustainability Award at the Harrogate Advertiser Business Excellence Awards in May 2023
We have introduced training to support the country's transition to electric cars, purchased an electric and hybrid vehicle to develop this offer, and members of staff have been trained so that they can teach courses on Electric Vehicle Maintenance
Staff training and development has also taken place in a number of areas such as air source heat pumps and solar panels. Yorkshire Energy Systems supplied us with air source heat pumps and the associated training to enable staff to understand how they work and are installed.
We have secured £16m to help fund a major transformation of our campus including replacing our main building with a new, sustainable property, which will include energy-efficient, electric-based heating systems to help towards reducing our carbon footprint
Skills Bootcamp funding has been secured to enable us to offer courses in 'Passive House for Construction Professionals & Management' and 'Retrofit Awareness', in conjunction with local company PureHaus
PureHaus have also built us three passive house work stations to be used as training resources, where students will be able to see how a passive house is constructed and a mini Passive House
Harrogate College has been awarded a Sustainable Travel award from Modeshift STARS, a national awards scheme that recognises schools and colleges that have shown excellence in supporting cycling, walking and other forms of sustainable travel.
Contact
To find out more, please contact Kate Herbert, Performance & Project Coordinator