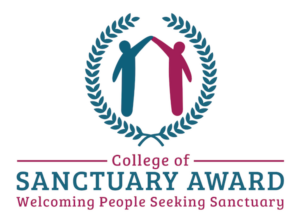 College of Sanctuary Status
In June 2022, Harrogate College became the first college in the district to achieve College of Sanctuary status. City of Sanctuary awards colleges this recognition to those that go above and beyond to support refugees and people seeking asylum. Through this national accolade, good practice is recognised and celebrated. The college, which submitted a portfolio of evidence collated over 18 months, was recognised for its values-led approach and for being an inclusive, nurturing and progressive education institution.
The impact that an inclusive, welcoming and nurturing college environment can have on asylum seekers and refugees is important. We are proud to be a college that helps its students, staff and wider community to understand what it means to be seeking sanctuary, and to extend a welcome to everyone as equal, valued members of our college community.
We are committed to being a safe place for those seeking sanctuary. Through our work with the Harrogate District of Sanctuary we have looked at ways we can improve the support we offer and how those in our community can access that support and the resources we have available.
Siân Summer-Rees, Chief Officer at the City of Sanctuary, said: "The team at Harrogate College have gone above and beyond to ensure students who have fled war and persecution feel safe and supported and we are delighted that they are now a College of Sanctuary, the first in North Yorkshire.
"Thoughtful, compassionate and welcoming support and attention mean people can achieve the best possible outcomes, and for many seeking sanctuary, the experiences they have on campus will shape their futures in their new country."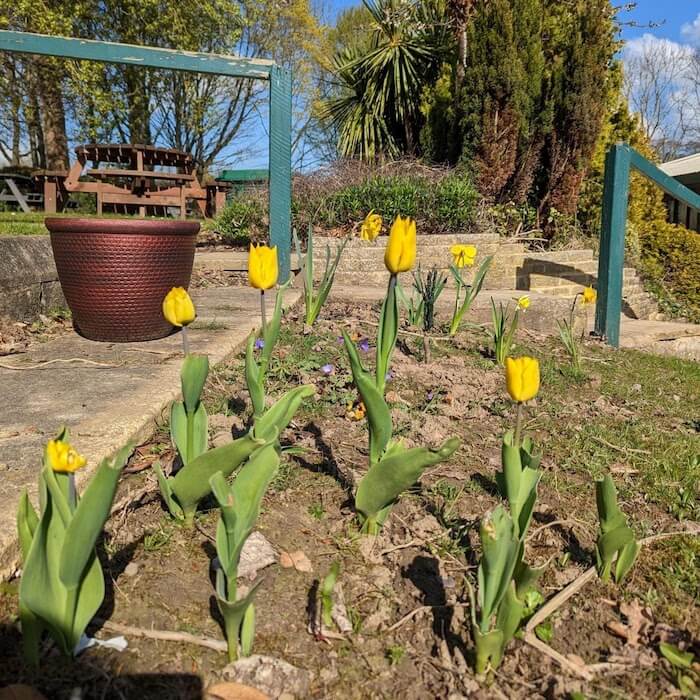 Garden of Sanctuary Images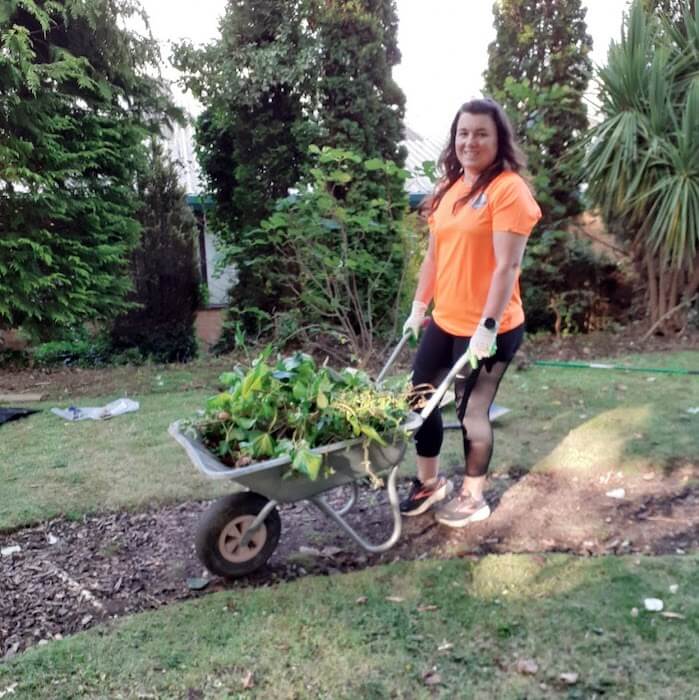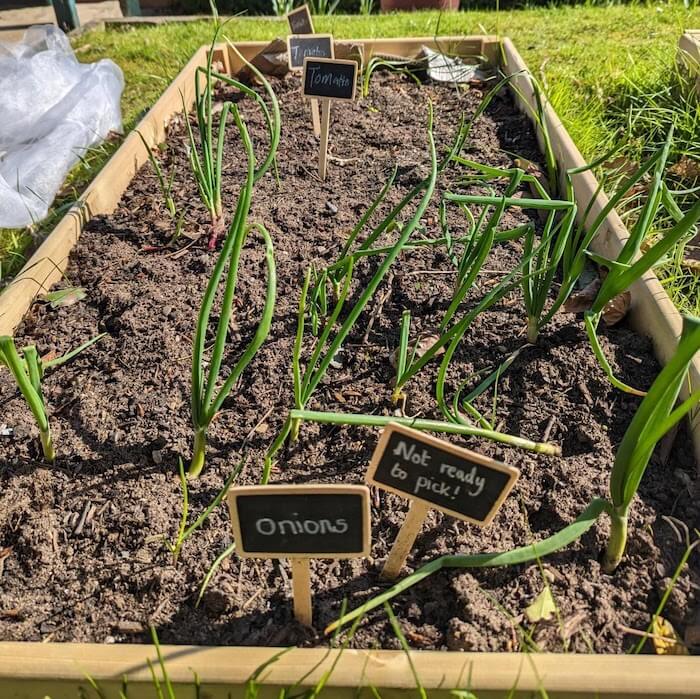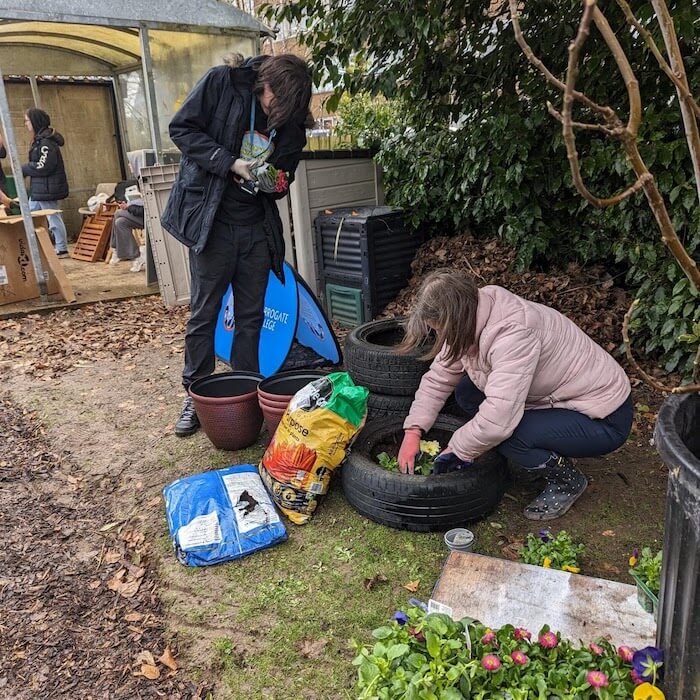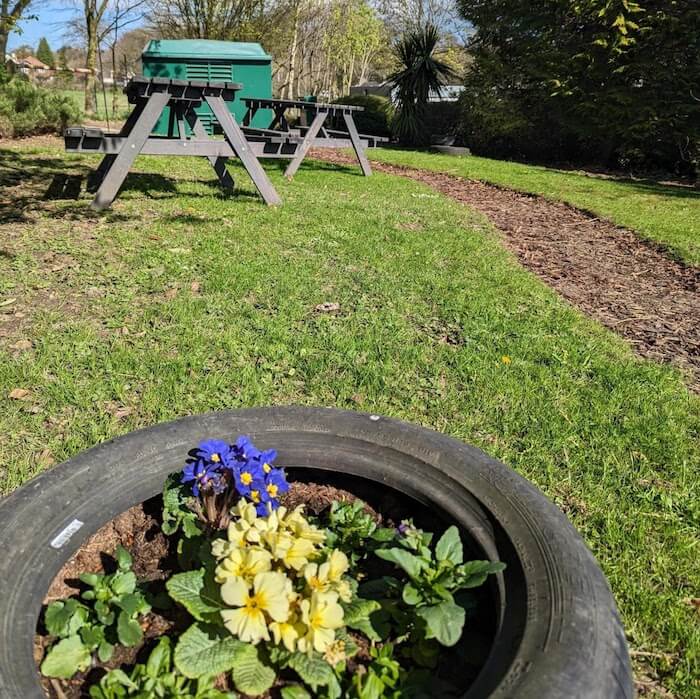 Celebrating different cultures
We have seen a recent upsurge in English for Speakers of Other Languages (ESOL) student numbers, which jumped from 60 in 2021-22 to over 140 in 2022-23. Many are refugees who have endured all kinds of risks to escape from places, like Ukraine and Afghanistan, ravaged by conflict.
Afghanistan Day
As someone whose life has been threatened for playing football, Sabreyah Nowrozi knows all about the dangers that cause refugees to flee from their homelands. Sabreyah was captain of the Afghanistan women's development team when the Taliban – which bans women from competing in sport – seized power on 15 August 2021. Instead of preparing for their next tournament, she, her teammates and their families all ended up scrambling just to escape the country alive. Sabreyah has gone on to forge a new life in the UK, where she is continuing her football career with Harrogate Town AFC Women, studying with us, and working as a teaching assistant. With the situation in Afghanistan still very unstable and the Taliban in power, Sabreyah is now focused on her and her family's future in the UK – and has her sights set on a psychology course at the University of York.
In June 2023, Sabreyah helped us hold our very first Afghanistan Day to shine a light on her homeland's rich culture.
She said: "I think most people just know about the war and troubles we've had in Afghanistan, but this day was a chance to show the other side and share information about our culture and the country's positive qualities. We showed a film about its history, from the old days to present times, and shared some artwork, poems, songs and readings, and traditional dress. There was a selection of Afghan dishes to sample too, for a small cost, with the money raised going toward women's healthcare and education."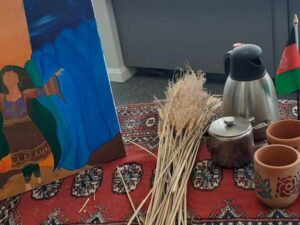 Ukraine Day
In March 2023, we celebrated Ukrainian culture and raised money for the ongoing relief effort. Students sampled food, traditional crafts, and have even had the opportunity to watch a short film produced by some of our Ukrainian learners.