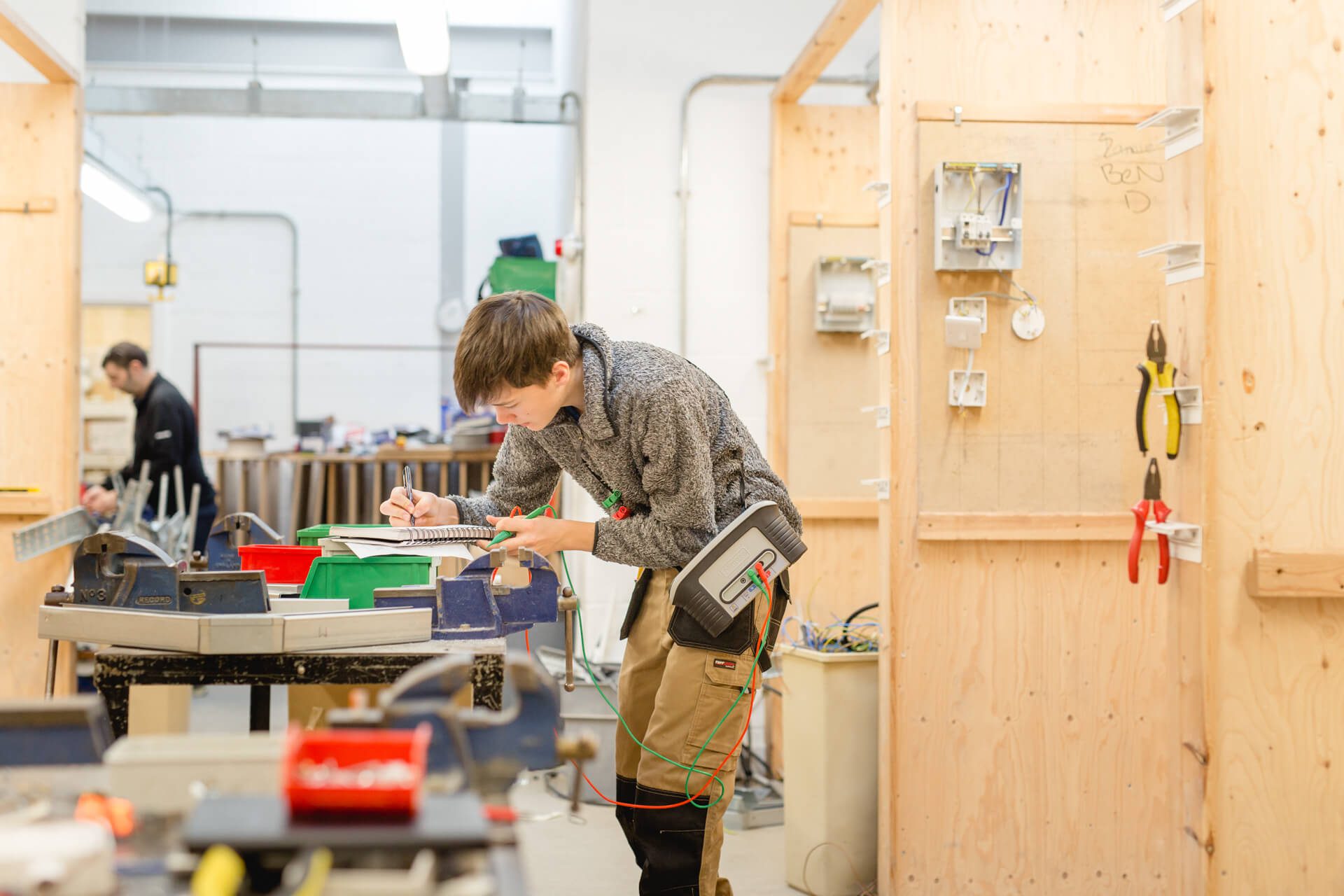 What are vocational Level 3 qualifications?
Vocational Level 3 qualifications are an alternative to A levels and apprenticeships, and offer another route to higher education. Courses last for two years and open up multiple progression routes on completion – be it university, employment or another course at a higher level. Studying a vocational course lets you:
Combine work experience with academic study
Receive focused learning on your area of interest
Study in specialist facilities that develop technical skills for higher study or work
Access industry partnerships that foster professional connections
Introducing T Levels
Study T Levels at Harrogate College, a two-year qualification that offers academic learning and practical industry experience.
One T Level is equivalent to three A levels, making it ideal for individuals who want to focus on a particular subject instead of studying three or four different ones.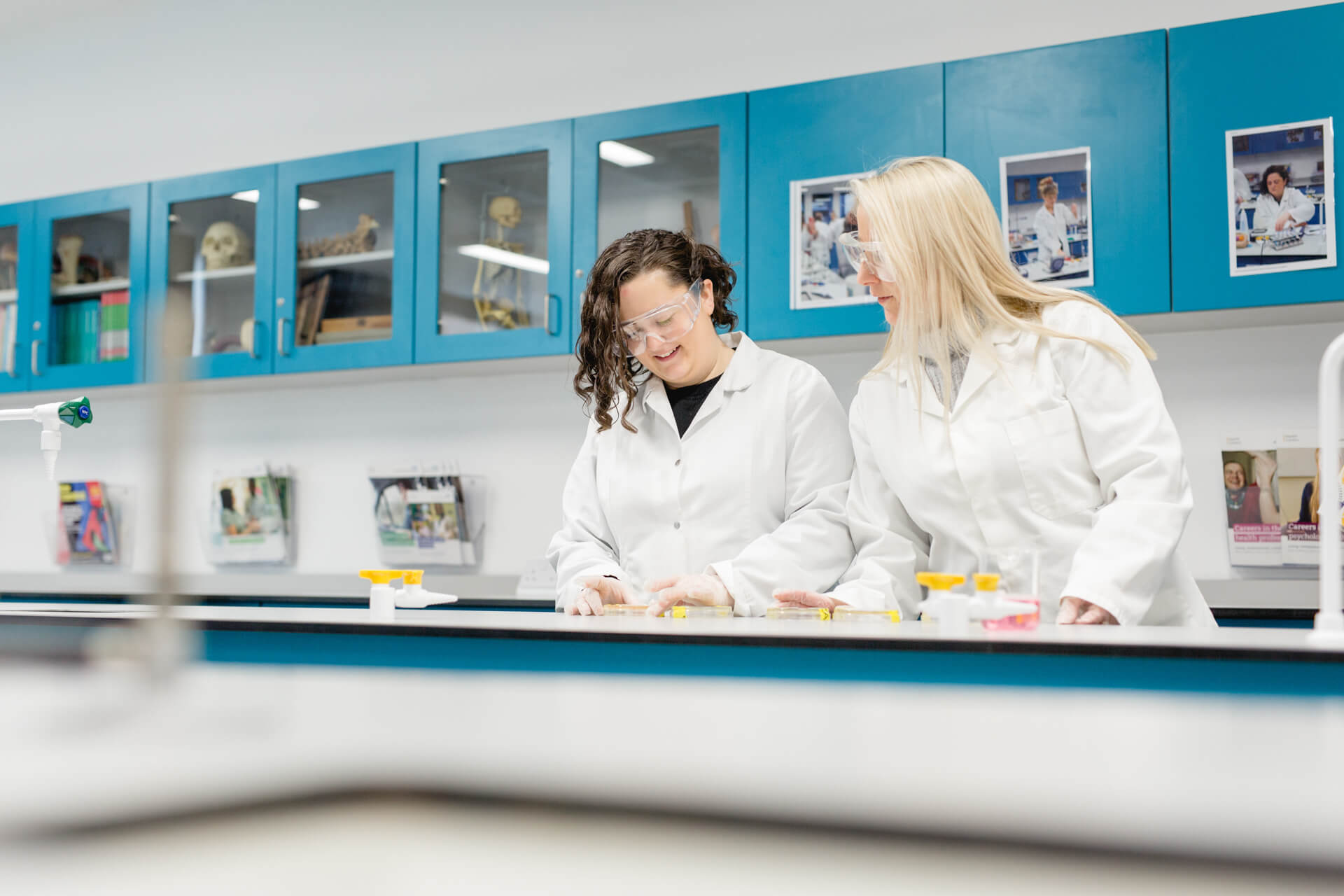 What are apprenticeships?
Apprenticeships combine studying with paid work. They allow students to specialise in a particular field and work towards a qualification through on-the-job experience.
Interested in an apprenticeship?
Harrogate College has a wide and varied apprenticeship offering, covering most industry sectors. Our apprenticeships start from GCSE to degree-level, enabling you to gain an education with on-the-job learning.
Why Harrogate College?
"The Level 3 course at Harrogate College gave me the opportunity to find out exactly what career I was interested in and how to get there." Thomas Smith, Level 3 Applied Science
We constantly strive to create an environment where students can reach their academic potential, whilst being guided towards their goals.
Studying with us offers:
Cutting-edge facilities
With industry-standard facilities and motivating learning environments, all students benefit from a college education that enhances and develops their skills. Some of our excellent facilities include our:
Expert academic knowledge
Our teachers are all experts in their specific fields and are passionate about passing their knowledge on to you. Whether it's a teacher-led class or practical learning in a real-life work environment, you'll experience motivational teaching that pushes you towards your goals.
Vibrant student life
From our bustling campus to our extracurricular societies and activities, you'll be part of Harrogate College life from day one. Why not take a break from your studies with a mouth-watering meal in our Bistro? Our support services can also help you with any academic or personal concerns. Find out more here.
Time to apply
The first step is to explore the courses we offer. From there, students can choose their ideal course and make an application online to start this September.