BLOG – International Women's Day
On 8 March, people all over the world come together to celebrate International Women's Day. This day highlights the struggles of gender equality and brings people together to help combat this.
It's a chance to take action, and raise awareness of the economic, political and social achievements of women across the world.
What is the theme this year?
Bias and discrimination has held women back for centuries. This year's official theme is #BreakTheBias, which looks at how we can collectively break the bias and misconceptions in the interest of creating a gender-equal and inclusive world.
Examples of these biases are reflected in a recent gender social norm survey, which revealed that almost half of participants feel men are superior political leaders and more than 40% believe men make better business executives.
You can get involved with the #BreakTheBias campaign by sending in photos of you with crossed arms as seen in the below image, or taking a selfie with one of the pledge cards, which you can download now to show your support.
Events
Students at Harrogate College are encouraged to take a #breakthebias photo for Instagram and tag @harrogatecollegesu.
As part of Green Month, learners can sign up to a webinar on Wednesday 9 March at 12pm, which will be based on making an impact with career choices. The speakers will inspire students of any age or gender to align their careers with personal goals.
Inspirational women
As part of the celebration, we asked women at college about who they admire.
Who inspires you and why?
Holly Hansen-Maughan, Partnerships and Development Manager: "My mum, who brought me up as a feminist and taught me so much about educating yourself. She's worked hard her whole life and never conformed; I'm really proud to be her daughter."
Megan Hawkswell, Student Enrichment Coordinator: "Hannah Jackson, more commonly known as the Red Shepherdess, is my inspiration. She's a sheep farmer who has created her business from scratch in an industry which is still male dominated.
"She inspires me because she is unapologetically vocal about causes she cares about; she promotes sustainable farming and local food, regularly speaks to school children about developing female leaders of the future, and shows how women can succeed in agriculture."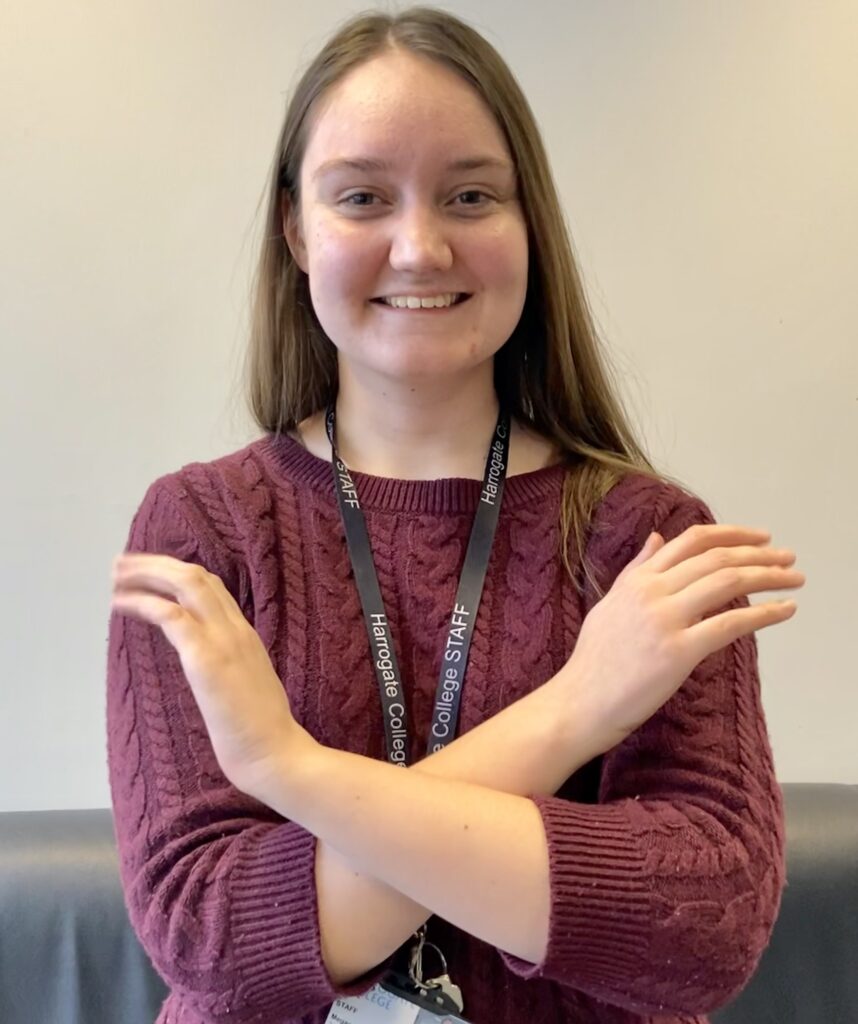 How can we help to break the bias in education?
Holly: "We need female authority and leadership shown in education. Although many women work in education as role models, the majority of leaders are male; a pattern reflected across the UK in all sectors.
"In education, we must have more female leaders as role models. We need to break the bias around authority being male, and work with learners to understand any unconscious bias. We all have these unconscious biases around gender roles, which impacts the judgements we make every day. If we work harder to break this bias, we will make a real positive change."
Megan: "Education needs to empower all students – if students of all genders leave education knowing that gender shouldn't hold them back, they'll feel confident to stand up to discrimination. In turn, our future leaders will then be empowered to prevent bias and value diversity."
Take a look at the International Women's Day resources here.