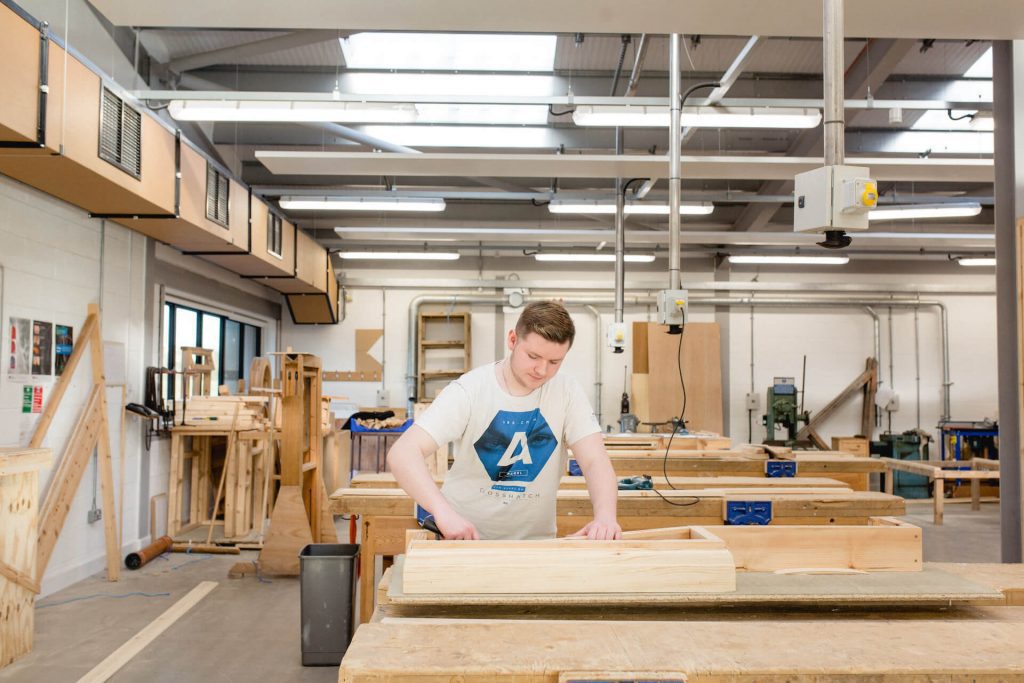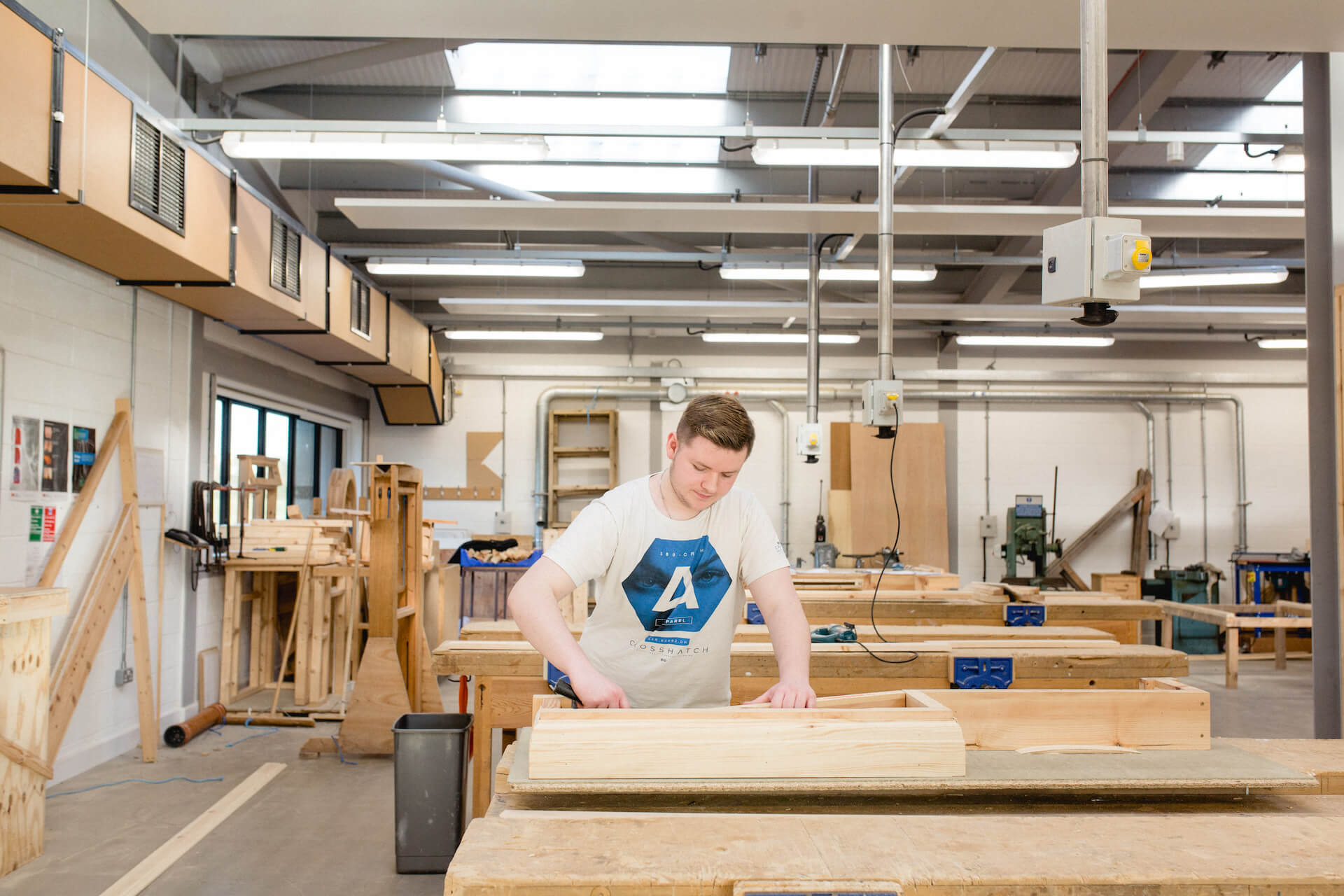 At Harrogate College, our carpentry courses allow students to develop advanced skills in our new facilities.
We spoke with joinery tutor, Paul Flanaghan, and student, John Gardner, to find out more about studying Carpentry at the college.
What are the highlights of the course?
Paul: The practical skills students develop are invaluable. Whether it's roofing or flooring, it's fantastic to see their confidence build when using the hand tools and improving the accuracy of their cutting.
John: The qualification is fantastic – it sets you up perfectly for a career in carpentry. The full-time course is only one year, meaning the contact hours are more per week which makes for really high quality learning and mentoring.
What can students take away from the course?
Paul: A clear idea of their desired career path. We offer a Level 1 construction skills course which provides students with a taster of joinery, brickwork and more. This allows students to see which areas they prefer so they can decide what to do after; some are natural with timber and some with brickwork, so it acts as a taster course for them.
What do students learn about during the course?
Paul: Students grasp a good understanding of site procedures, building methods, advanced techniques and how to use complex machinery. There is also the opportunity to go on trips which helps to broaden the student experience.
John: We've recently been developing our structural building type skills, such as roofing, floor joists, internal stud walling, fixing skirting boards and door hangings.
What advice would you give to a student wanting to study carpentry?
John: If they are wanting to gain the practical skills and qualifications needed to begin a career in carpentry, this course equips you with all the right tools. If a student is unsure about what they want to specialise in, this course is great as it's really open. You are constantly learning different aspects and you can focus on what you like doing.
Does the course offer a welcoming environment for everyone?
Paul: Everyone is treated equally on the course. It's an incredibly supportive environment and we all strive to see each other progress. We love seeing how ambitious our students are and are proud to give them a kick start in their future career.
Take a look at our Carpentry courses here.