Green Month 2023: A new milestone in promoting sustainability
We have set a new milestone in promoting sustainability among our students and community by holding our second Green Month.
Students, staff and visitors participated in all kinds of environmentally-themed activities during March, including a sustainable fashion show and a lend-a-hand party at our Garden of Sanctuary.
The fashion show, a first for the college, featured eye-catching displays by our art and hair and beauty students. They used biodegradable clothes, hair and makeup to tell visual stories about the climate emergency, and particularly ocean waste.
Green Month also included a chance to use a smoothie-making bicycle while a selection of sustainable meals, using local ingredients, were served in the bistro.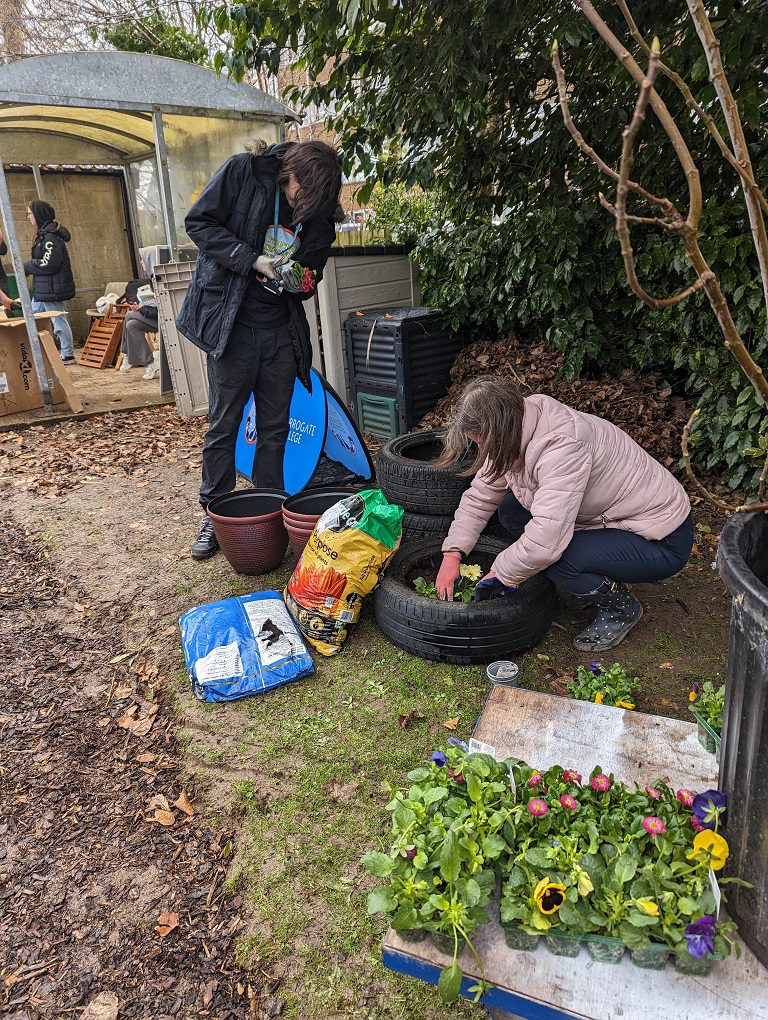 The month featured a free talk on retrofitting, too, by Zero Carbon Harrogate, which gave over 50 residents insights into how to improve the energy efficiency of their homes.
Principal Danny Wild got personally involved by producing a smoothie using a modified bike provided by the North Yorkshire Rotters, a waste reduction group. He said: "'Our second Green Month was a great opportunity to showcase and celebrate the many things our college, community and organisations across the district are doing to advance the cause of sustainability."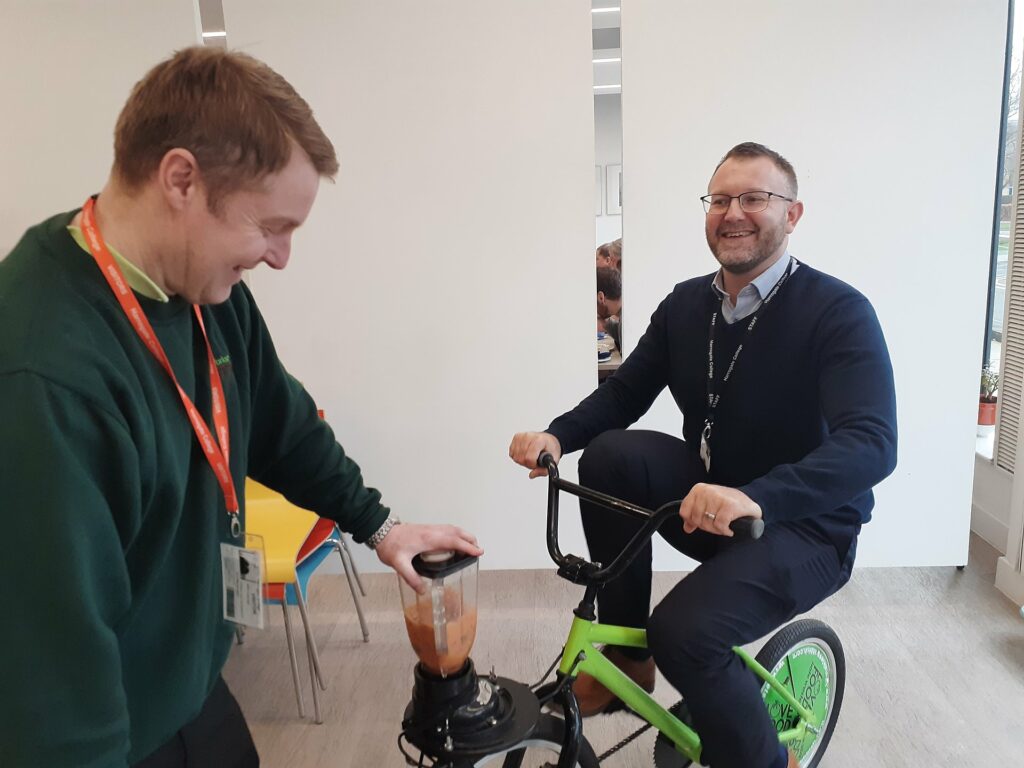 Our annual Green Month is part of a wider commitment to reduce our carbon footprint – we're aiming to become net zero by 2035 – and raise awareness of sustainability issues.