LGBTQ+ fundraising event is a piece of cake
18 February, 2022 12:58 pm
Eight students from Harrogate College have put their heads together to raise money as part of LGBTQ+ History Month.
The student-led event saw members of the college's LGBTQ+ society plan an event to raise money for the awareness month with a cake sale, Pride merchandise and nail painting.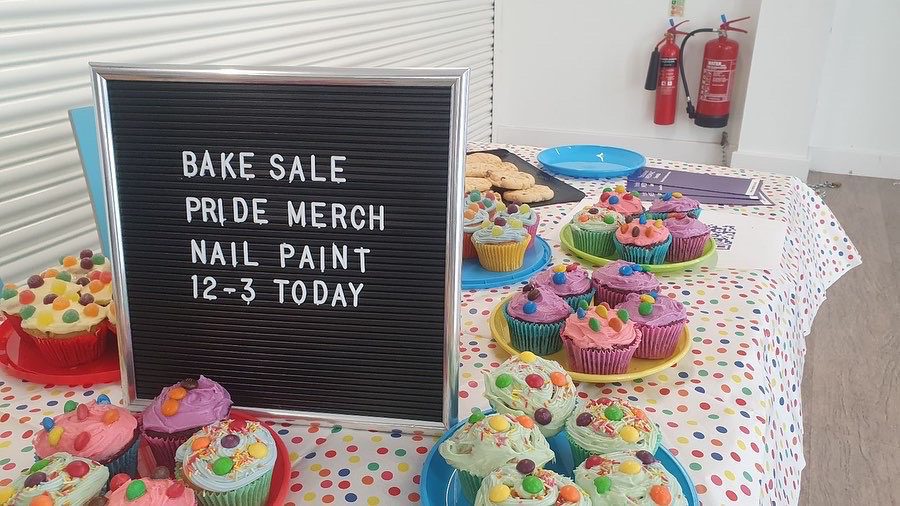 Florence Clarke Drayson, Youth Social Action Apprentice at the college, worked with students to arrange the event. She commented "The cake sale went down a treat; it was fantastic to see the students celebrating Pride by creating posters, bookmarks, decorations, bracelets and delicious cookies.
"We raised £94 for Yorkshire MESMAC, a sexual health organisation which offers services to various communities, including LGBTQ+ young people and adults. I'm really proud of the students' hard work, and it was great to donate towards a cause that they're passionate about."
Students can get involved with social action projects which support good courses. To get involved, contact Florence on Florence.ClarkeDrayson@leedscitycollege.ac.uk.