Looking to the future – creating paths into hospitality
2 December, 2022 10:25 am
Our college prides itself on constantly evolving to provide the skills our key local industries most need.
Our Principal, Danny Wild, has been explaining some of the many ways in which we have been supporting the hospitality sector to local businesses.
Danny was one the key speakers at Helping Harrogate Hospitality on 25 November. The event, held at Goldsborough Hall, was organised by Philip Bolson of Mr B Hospitality in partnership with the York & North Yorkshire Growth Hub.
Speaking on Supporting Hospitality for the Future, Danny told the guests and other speakers how the college was encouraging students to see the full range of opportunities that the sector offers.
Shining a light on opportunities – and role models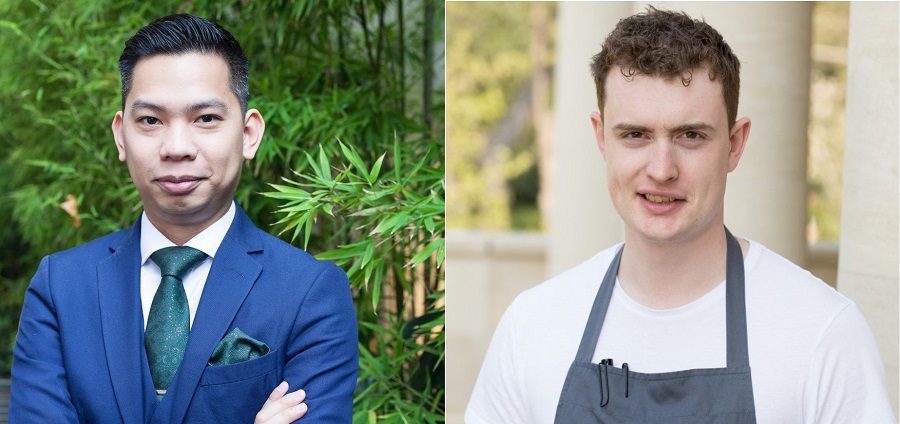 He said: "The college is providing careers advice that encourages students to think beyond 'front-of-house', because the hospitality industry also includes things like finance, marketing and much more.
"I also spoke about how our employers' network, which ties into our commitment to delivering an employer-led curriculum, lets local businesses directly influence what kinds of courses and skills we provide based on their needs.
"We have also been active in producing media pieces to shine a light on locally-grown success stories in the media. For example, earlier this year we produced a widely publicised article which featured two former Harrogate College students who have become hospitality stars, Callum Bowmer and Neil Mendoza.
"These kinds of inspiring examples provide great role models for our students while promoting the local hospitality industry."
Invaluable experience and collaboration
Danny discussed the lifeskills training that students have been getting too, such as customer service training experience – and how that was showcased at the college's recent recruitment fair.
And he stressed the importance of developing students' soft skills, especially STEM 7 (the core skills that underpin Science, Technology, Engineering and Maths) skills, to arm them with transferable talents.
Our hospitality team ensures that our students gain some invaluable experience of working in a fast, public-facing environment through the themed dining nights that we hold during each year.
Hospitality students are also taken on regular fact-finding trips to local hotels and restaurants, like Rudding Park.Our partnership work with local businesses, meanwhile, has led to students producing sustainable dining menu ideas for RHS Garden Harlow Park.