Shouting about our students' incredible volunteering efforts on Power of Youth Day
Power Of Youth Day, which takes place during Volunteers' Week, is an opportunity to shout about the incredible contributions that young people are making in their communities, society and the environment. Throughout the day events and celebrations take place across the UK. Leaders, organisations and young people take to social media to celebrate the #PowerOfYouth, recognising the invaluable and diverse contribution they are making to society.
To those ends, here are a few organisations that empower young people that you can direct interested students towards.
LGBTQ+ Fundraiser
Fundraisers are always a hit at Harrogate College and a group of students worked on an LGBTQ+ fundraiser for LGBTQ+ history month. They planned and advertised the event and sold homemade cakes and biscuits, homemade decorations, wristbands, flags and bookmarks, raising nearly £100 for Yorkshire MESMAC.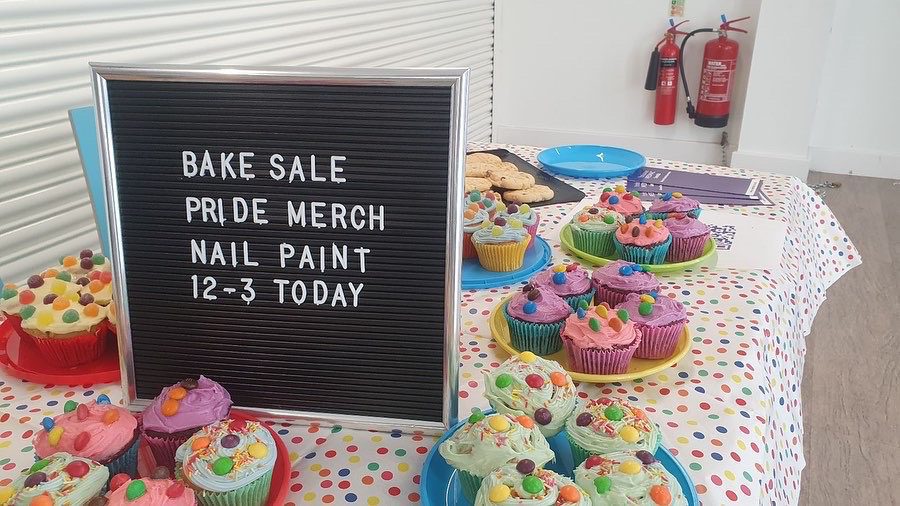 UNICEF Fundraiser
The same group of students helped the Students' Union raise money for UNICEF to support children who are suffering in Ukraine as a result of the war. The students supported by making and serving iced coffee, raising over £100 altogether.
Pride Party
The students are going to continue their hard work and use all the skills they have learnt to run a Pride Party, including decorations, wristbands, flags and mocktails, in June. They plan to raise money for Teenage Cancer Trust, a cause close to some of the students' hearts.