Students share their experiences for UK Disability History Month
22 November, 2022 1:44 pm
This week marks the beginning of Disability History Month, an annual celebration of the achievements of people living with a disability.
This year, the theme for UK Disability History Month is 'Disability, Health and Wellbeing'. Unfortunately, there can still be a level of misunderstanding when it comes to some of the challenges disabled and neurodiverse people can experience.
Here at Harrogate College, we have a number of remarkable students who overcome challenges everyday and who have gone on to enjoy personal and academic success.
We spoke to three students about their experiences of wellbeing within education and how the college has supported them along the way.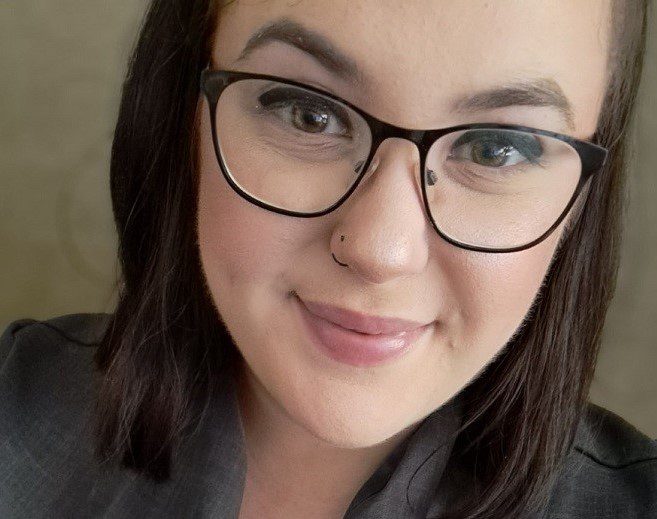 'For others with autism who are thinking of studying or applying for a job, I would say – never let the ignorance surrounding autism get in your way.'
Megan Knight, who is autistic, was apprehensive about feeling overwhelmed when she first started her course, due to the potential learning barriers and sensory triggers associated with more hands-on learning. But the college's staff worked closely with her to draw up an action plan that would remove obstacles and give Megan the very best chance to succeed – and it worked.
Megan said, "My tutors at Harrogate were great at setting a calming work environment, so I was less likely to be triggered.
"Autism can affect the way we learn but, due to me being a visual learner, I was often able to watch a treatment demo before being able to copy it myself.
"Despite the difficulties and struggles we can face every day, your autism gives you a creative view on the world, so work with that and let that creativity shine through. Stay focused on your goal and don't let anyone get in your way."
Megan Knight studied Level 2 and 3 Beauty Therapy at Harrogate College, and has since gone on to excel in her role as a spa therapist.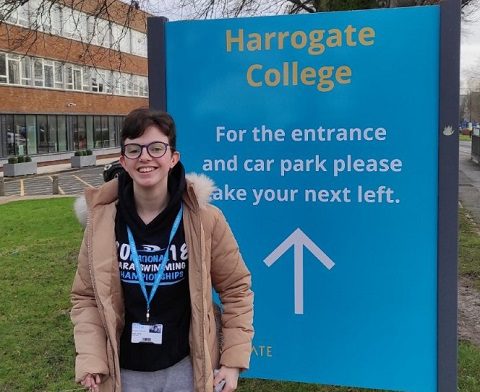 'The college has been really flexible to let me continue my fencing and training, it's been really great.'
Emily Holder has cerebral palsy, but manages to fence using a specialist sports wheelchair. Earlier this year she reached a personal milestone by representing the GBR women's team at the Warsaw Para World Cup. She now hopes to go on and compete in the 2024 Paralympics, all whilst studying at University of York towards a BA in Business Management.
Emily has credited Harrogate College and her tutors for helping her to successfully balance the demands of her sport and her studies.
She said, "The staff have been very helpful and understanding. Although we haven't been going to too many things because of covid, when it has come to me having to take time to attend training and fencing competitions they've been really good, on the understanding that I just need to make sure I get the work done. Which, to be fair, I always do!
"I also use a little bit of sport psychology, in terms of setting goals and deadlines, envisioning positive outcomes and that sort of thing, to help with my studies."
Emily Holder completed her Level 3 BTEC National Extended Diploma in Business at Harrogate College throughout the Covid-19 pandemic, whilst also representing Great Britain in Paralympic Fencing.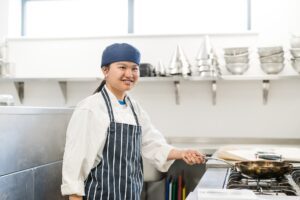 'My tutors were able to help me and identified that I have dyslexia. It boosted my confidence massively as I was now aware of why I was struggling.'
Whilst studying towards her GCSEs, Mollie Blakey struggled at school and felt she didn't fit in. It was not until she started at college that she got the support she needed and discovered that she was dyslexic.
After discovering her passion for food preparation and customer service at college, Mollie gained the confidence she needed to take the next step in her future.
Molly said, "The support I received from my tutors throughout my two years at college made a massive difference academically as I really struggled at school.
"I don't think I would have landed a job at Bettys if I had not received the support I needed. College gave me the confidence to believe I could do what I wanted and achieve what I wanted to achieve.
"I want to encourage others, especially those who may have a disability, to follow their dreams and pursue what they are passionate about. Don't ever let anyone ever tell you that you are not capable of achieving what you want."
Mollie Blakey completed a food preparation course at Harrogate College, and is now using the skills she learnt in her role at Bettys Cafe Tea Rooms.