A Chance to Meet an Employer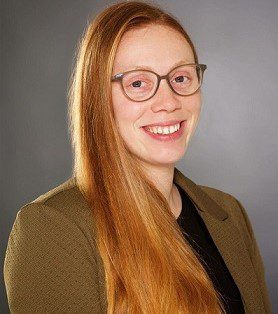 Yorkshire businesses are being urged to join a pioneering project that is empowering students and jobseekers.
Harrogate College started Meet an Employer last year as a way of keeping businesses connected with potential new employees and supporting the local community during the coronavirus pandemic.
The scheme – a partnership venture with the Department for Work and Pensions – is the brainchild of the college's Performance and Projects Coordinator, Holly Hansen-Maughan. Holly has organised and hosted a series of webinars to let employers from different sectors explain their work and field questions from jobseekers and students.
A total of ten events have now been held and the feedback has been overwhelmingly positive: so Holly is seeking more businesses to sign up for a second series of webinars that will begin later this year.
A RESPONSE TO LOCKDOWN
She said: "I started the Meet an Employer webinars last September as a response to lockdown and there being less opportunities for people to engage.
"They can be viewed by students from across Luminate Education Group – which includes Harrogate College, Leeds City College and Keighley College – as well as jobseekers in Harrogate and York; I work with the DWP to advertise the webinars to their clients.
"We have had a range of different employers including people from healthcare, construction, retail, energy, and sales – and would now like to ask businesses to come forward to be involved the next series."
A CHANCE TO GIVE BACK – AND RECRUIT
Some of the area's top businesses took part in this round of talks, and they all found the experience rewarding.
Holly said: "There's been a lot of positive feedback from the employers who have been involved and from those attending. This has been recognised as a great opportunity by the businesses to showcase their work, give back to the community, advertise vacancies and give a sense of what the jobs entail.
"And for the students and jobseekers it has been a chance to find out more about a particular sector or role, put questions directly to the employers and hear about local opportunities.
"As a result there have been job offers and one-to-one follow-on conversations after the webinars."
SERVING THE COMMUNITY
Holly is now keen to keep the momentum going: "This project was created as a vital tool to boost opportunities and mobility, and it allows the college to serve its community – which is its purpose.
"It is important that these type of opportunities are being provided not only for students but for people across our district.
"I began this as a response to lockdown but it has actually had a really positive effect as it has allowed more people to benefit."
TAKING PART
She added: "Hosting the series has been really interesting, and I have learnt a lot.
"The breadth of businesses that have been involved already has been incredible and I would encourage others to get in touch."
Any employer interested in signing up for the next series of webinars is asked to contact Holly by sending an e-mail to Holly.Hansen-Maughan@harrogate.ac.uk.
Find out more about Harrogate College and what it offers here.