Adult Care Apprenticeship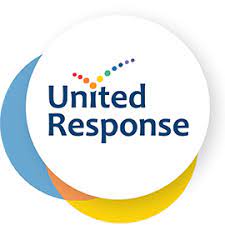 We are a small friendly care home in Harrogate supporting 4 young adults
with physical and learning disabilities within their home and in the community.
With a strong, stable and fun staff team and supportive manager, we now
have a vacancy for an Apprentice Support Worker to join our team.
What will the apprentice be doing?
Supporting people with personal care and meals/ drinks
Supporting people with activities at home and in the community
Supporting people to look after their home/ domestic duties
Working as part of a team, communicating and working together
Completing records and working in line with United Response Policies and Procedures.
What training will the apprentice take and what qualification will the apprentice get at the end?
You will undertake an Adult Care Worker Level 2 Apprenticeship Standard
This will take an average of 18 months to complete
It will be totally work based and regular assessor visits will take place between the college, apprentice and employer at the workplace
As an apprentice, you will receive 6hrs of learning time each week, allocated to your apprenticeship to concentrate on any set development activities
What is the expected career progression after this apprenticeship?
On completion of the Apprenticeship, you will be able to move to a Support Worker Position and there is further career progression within the organisation
Requirements and prospects
Desired skills and personal qualities
Communication skills, Customer care skills, Team working, Non judgemental, Patience, Good Time keeping,, Kind, Caring, Compassionate
Qualifications
GCSE or equivalent English (Grade 4) Desired
GCSE or equivalent Maths (Grade 4) Desired
Things to consider
You will be required to complete an enhanced DBS application.